Site: John McLaren Park, San Francisco, CA
Program: Visitor and Education Center

Type: Academic
Year: Spring 2019
Class: Studio 6 Site Conditions and Building Performance
Faculty: Phoebe Schenker


The Building Path is a reinterpretation of the feeling wandering the winding trails of John McLaren Park. The proposal is a connection of the wild core and the neighborhood edge through the introduction of an undulating structure extruded from the landscape. Following the topography of the site, the building gently permeates through a combination of ramps and slopes while embracing the program volumes.

The project focused on the integration of the park and the surrounding communities by creating a building that nurtures the intersection of the landscape and built environment.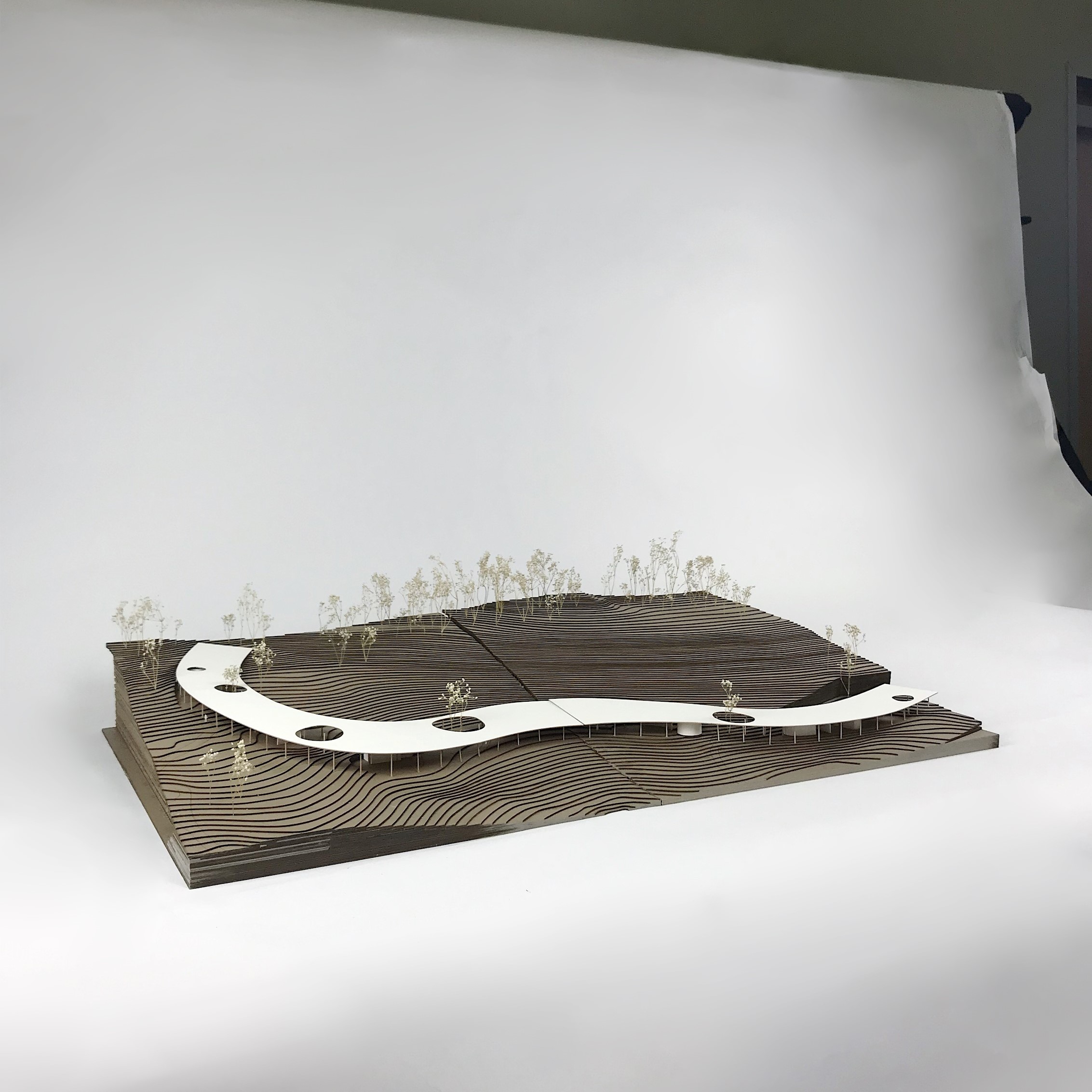 Model
Concept, Affect Models (1-2)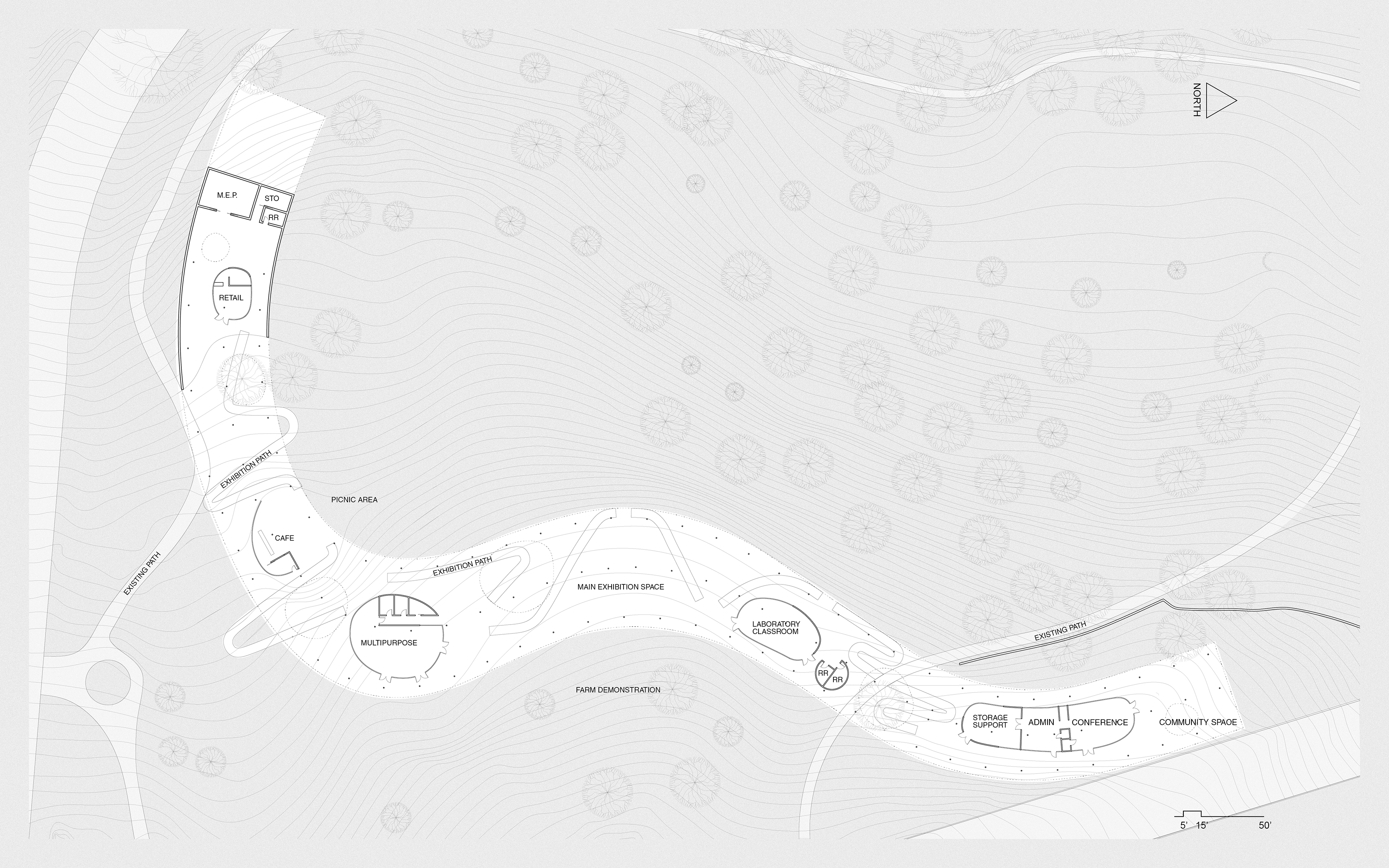 Floor Plan
Studies (1-4)
Model (1-4)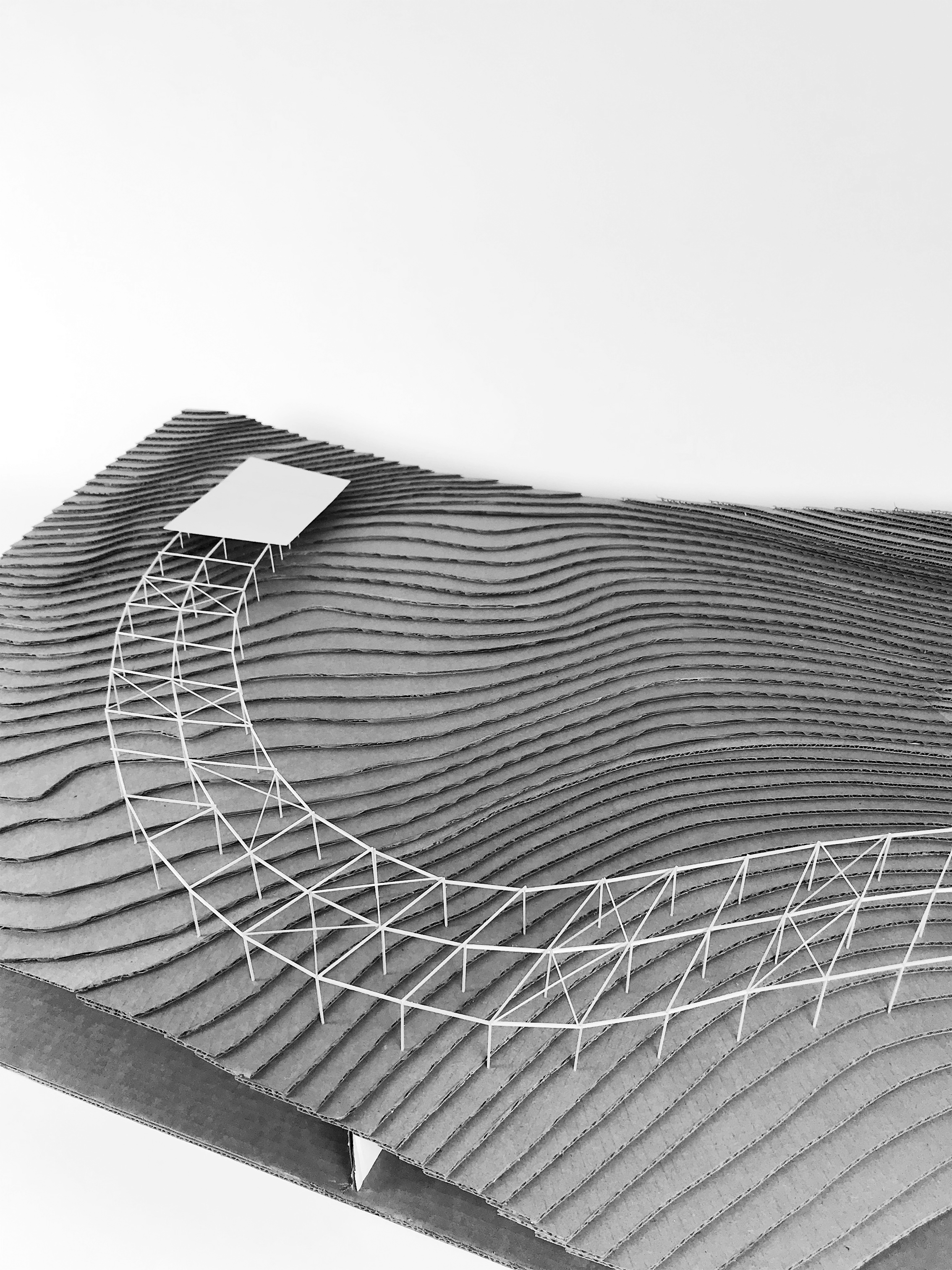 Structure Study Model (1-2)
Detail Model